Live Oak ESP Renovation; Live Oak, FLBid Due Date: Wednesday , 12/06/2023 at 04:00 pm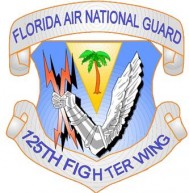 The work includes demolition of existing latrine interior wall and floor tile, building ceiling tiles, and mechanical and lighting systems. Renovation work includes new interior walls finishes, reconfiguration of mechanical, plumbing, and electrical systems. The work also includes removal of the existing roofing and flashing systems and insulations, where indicated, and installing the indicated new roofing and flashing systems to provide a manufacturer's minimum 25-year warranty.
Alternate bid items (ABI) in the drawings and specifications for potential added scope if accepted:
ABI #1 – the work includes furring the existing interior CMU wall surfaces located in offices, classrooms, and training room. the furring system will consist of a 2" metal furring strips fastened to the existing CMU, R-13 batt insulation board and 5/8 gypsum wallboard, painted to match the adjacent wall surfaces. Furred walls to extend 6" min above ceiling.
ABI #2 – The work includes temporary removal of the existing dry storage appliances/equipment for the demolition of the existing dry storage upper cabinets, lower cabinets, island, and vinyl flooring system. clean and prime floor and install new luxury vinyl tile system. install new millwork island, upper, and lower cabinets with solid surface counter tops.
ABI #3 – In lieu of removing existing dry storage cabinets in ABI# 2, contractor to remove existing plastic laminate countertop from the lower cabinets and island and install a new solid surface countertop over lower cabinets and island.

Login to view files
Register as a New Vendor.