22-0049- Repair South Voids DUC Apron F1355; MacDill AFB, FLBid Due Date: Wednesday , 03/29/2023 at 04:00 pm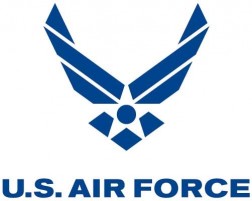 Scope of work: Demolition and reconstruction of portions of MacDill Airfield Sections T32C and A09B and the intersected stormwater collection system, including:
Civil and structural investigation, engineering, and due diligence design resulting in government approved construction documentation compliance with all stipulated instructions and standards.
Supporting geotechnical investigation and testing.
Construction permitting, airfield obstruction noticing.
Temporary airfield maintenance of traffic barricading and marking.
Temporary stormwater and sediment control, damming, and pumping. Control and sweeping of airfield foren object debris (FOD).
Testing, management, and disposal of media and groundwater.
Demolition and subgrade excavation of delineated pavement region.
Demolition and reconstruction of airfield stormwater inlet structure and connecting culverts within demolished pavement region.
Subgrade import, backfill, and compaction.
Reconstruction of Section T32C (approx..) 6 inch thick Portland cement concrete airfield subbase pavement. Repaving of Section T32C (approx.) 12 inch thick asphaltic concrete airfield pavement.
Reconstruction of Section A09B (approx.) 16 inch thick PCC airfield pavement.
Replacement of demolished or damaged pavement markings.
RFI's due to ABBA by 4pm Wednesday 03/22/2023.

Login to view files
Register as a New Vendor.