Fire Station 39; DeBary, FLBid Due Date: Thursday , 03/30/2023 at 04:00 pm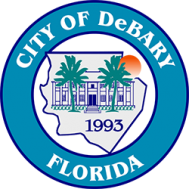 Construction of a 6500 sq fire station- concrete and steel joists building with metal sloped roof and three drive through apparatus bays. Includes multi-purpose room, Lieutenant's Office, general facility functions: kitchen, dining, dayroom, dorm for four, restrooms with showers. All site work, potable water, sewer lift station, stormwater pond, parking lot, etc.
Site visit Tuesday 02/28/23 3pm; City of DeBary City Hall 16 Colomba Road; DeBary, FL 32713.

Login to view files
Register as a New Vendor.