Counterdrug HQ New Building at Camp Blanding; Starke, FLBid Due Date: Monday , 03/27/2023 at 04:00 pm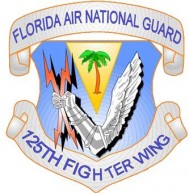 Scope of work: Single story office building consisting of 6580 sf and will accommodate 24-32 fulltime staff. Pre-engineered metal building that will include, classrooms, break area, copy room, latrines, showers, supply room, office, administrative space, reception area, mechanical room, electrical room, and communications room. Site work and utilities to include stormwater drainage and retainage, potable water, sanitary sewer, communications, power, parking lots, pedestrian circulation and pad for portable generator.
Site visit is 02/28/2023 10am; Camp Blanding Joint Training Center, Sim Center Building 2201 5629 FL 16 W, Starke, FL 32091. Attendees must have valid vehicle registration, DL and insurance to enter the Main Gate. MP's will direct you to the site upon request.
RFI's due to ABBA by Monday March 13th at 10am.

Login to view files
Register as a New Vendor.