Painting, Scaling, and Lead Paint Abatement; 125th Fighter Wing FANG Jacksonville, FL Bid Due Date: Tuesday , 07/14/2020 at 03:00 pm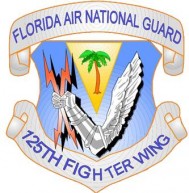 Amendment 1 added 07.10.20- drawings, Q&A, SOW. Send in your completed Subcontractor Consent Form with your proposal.
Technical requirements required and added 06.30.20.
Lead Paint Survey Report uploaded 06.17.20
Site Visit 07/07/20. If you do not have a valid 125FW issued badge, government issued CAC or retired military ID card you must complete the FLANG Form 2 and return by NOON 06/15 to attend the site visit.
SOW: Provide all labor, materials, equipment, supplies, supervision necessary to complete the painting, sandblasting and lead paint abatement in buildings: 1407, 1009, 1023, 1035 and 1036 in accordance with the statement of work.

Login to view files
Register as a New Vendor.