152002 Medical Training, Dining Hall & DP B4200-4201; Camp Blanding, FLBid Due Date: Tuesday , 07/14/2020 at 03:00 pm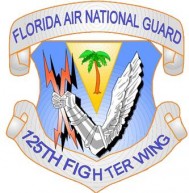 FINAL RFI's issued 07.07.20.
Amendment 2 extended the due date.
Due date extended to 07/06/2020; new wage determination added for Clay County dated 05/15/2020.
Repair and seal the exterior walls, paint all exterior/interior finishes, repair floor covering where required, and repair ceiling tile/grid as needed in both facilities. Replace the flat roof system and repair the metal roof system. Roof systems to be used for replacement will be determined during design. Replace HVAC systems. Upgrade entire lighting system in both facilities. Upgrade and repair the restrooms and locker rooms. Repair/replace all exterior windows and doors where required, including weather stripping and door hardware. Install and repair fire protection systems. Alter interior walls. Bring the buildings up to current code to include meeting sustainable design principles and ATFP standards.

Login to view files
Register as a New Vendor.