Repair Squadron Operations Facility, Building 709; Joint Commission Base, SCBid Due Date: Wednesday , 01/30/2019 at 04:00 pm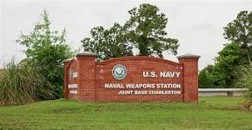 Amendment #2 issued 01.25.19; Q&A, spec and changed the due date to 01.30.19 1:00 pm.
Amendment #1 issued 01.21.19; Q&A, spec and drawing, also changed the due date to 01.28.19 1:00 pm
Repair Squadron Operations Facility Bldg 709 The contractor shall furnish all plant, labor, materials, equipment, supplies, and supervision necessary to complete Project. The project consists of renovation of the first
floor (19,068 SF) of a two-story building. Note: Personnel will remain in Bldg 709 during construction activities on the first floor.

Login to view files
Register as a New Vendor.