16th Street Road ReplacementBid Due Date: Tuesday , 11/13/2018 at 03:00 pm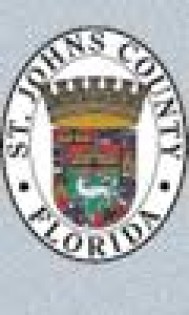 Scope of Work: The scope of this project shall be complete road replacement of existing pavement, base, subbase, and shoulder embankment within the limits of construction. The limits of construction encompass two distinctly related road building operations as follows: 1) the north travel lane from (center line to edge of pavement) Mickler Blvd west approximately 1,400 feet to the storm drain outfall AND 2) both east and west bound travel lanes reconstructed from north edge of pavement to south edge of pavement, extending from Mickler Boulevard East 1,800 feet to A1A Beach Blvd. Contractor shall provide all materials, equipment, and labor to complete the project including but not limited to maintenance of traffic, erosion control, existing asphalt/concrete removal, base course removal, construction of the new road; per minor collector standards, and shoulder/subbase repairs. Contractor shall meet edge of existing pavement elevations. All specifications shall meet or exceed St. Johns County and Florida Department of Transportation Standards, whichever is more stringent.

Login to view files
Register as a New Vendor.