W911YN-18-B-0001 Project No. LSGA01179 Replace Fire Crash/Rescue Station; Jacksonville, FLBid Due Date: Friday , 08/24/2018 at 03:00 pm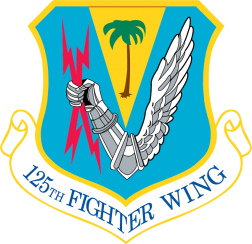 Abba is the apparent low bidder on this project.
Addendum 06- 08/03/18- Fire Alarm & Mass Notification System Specs.
Addendum 05- 08/02/18- RFI's attached.

Goetech report added on 7/31.
Amendment 04 (Wage Determination updated, Proposal due date changed and Clause 52.208-9 removed) and Q & A's dated 7/27/18 added on 7/30.
*******Amendment 03 was skipped.
Addendum #2 & new Q&A dated 07/24/18 were added 07/24/18. New Plans are part of Addendum #2
Q&A added 07/24/18.
Architectural drawings added on 7/20.
Addendum #1 & Q&A's as of 7/16/18 added on 7/16.
RFI responses as of 7/6 added.
Site visit is scheduled on Monday, July 9th @ 10:30am. Please let us know if you need base access as registration is required to attend by Thursday, July 5th.
RFIs due to ABBA Construction no later than Tuesday, July 24th by 12pm.
Location: Jacksonville, Florida
Scope: Cnstruction of a new, 17,400 square foot fire crash/rescue station. This facility will include, but not be limited to, Sleeping Quarters, Kitchen and Break Room, Day Room, Vehicle Operations Bays, Command and Control/Fire Control Rooms, Training Classrooms, Equipment and Chemical storage, Offices, Restrooms and Showers, and a Physical Fitness Area. The scope of Construction will include, but not limited to, construction of reinforced concrete foundation and floor slab, reinforced masonry walls, structural steel framing, standing seam metal roof, heating, ventilation, and air conditioning (HVAC), interior walls, finishes, ceilings, and utilities. New exterior utilities, communications infrastructure, fire protection, backup electrical generator, access pavements and roadway improvements to Infield Road, Shooting Star Road, and the flight line access road are also required, as well as site improvements and support necessary to fulfill functional requirements. The bid schedule will include a base bid and five (5) additive bid items, including, 1. Exterior Truck Wash Facility, 2. Additional Concrete Drive in lieu of Asphalt, 3. Resinous Flooring in apparatus Bay, 4. Two large ceiling fans mounted in apparatus bay, 5. Uncovered outdoor patio.
Duration: 365 days

Login to view files
Register as a New Vendor.