RRAD W911RQ-18-R-9013: Bldg 412 Molten Salt Bath; Red River Army Depot, Texarkana, TexasBid Due Date: Wednesday , 08/01/2018 at 05:00 pm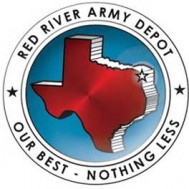 BID DUE: 08/01/18 5pm.
Addenda #2 uploaded 07/24/18.
Addenda #1 uploaded 06/01/18.
Response to RFI uploaded 07/19/18.
Pre-bid & site visit photos added on 6/19.
Site visit is on Thursday, June 14th at 1pm CST. Please let us know if you will be attending and need base access.
RFIs are due to ABBA Construction no later than Wednesday, 6/20 by 5pm EST.
Duration: 365 days
Scope: Site work, building construction, equipment infastructure, secondary service ductbank, process equipment, equipment pads and waste line connections.

Login to view files
Register as a New Vendor.