NVZR 17-0100 Repair Taxiway E, K, M Depressions; MacDill AFB, FloridaBid Due Date: Monday , 06/04/2018 at 04:00 pm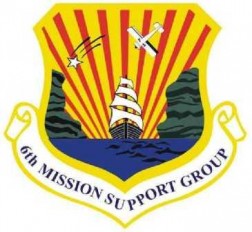 Amendment 02 (bid date change & SOW revised) on 5/29.
Amendment 01 (SOW and Wage Determination revised and bid date change) added on 5/17.
Correction: Amendment 01 notice was sent in error yesterday. Proposals are due to ABBA Construction TODAY, 5/17 by 4pm.
Amendment 01 changed bid date & replace WD with FL253 3/16/2018 on 5/16.
Pre-bid RFI respones added on 5/11.
Pre-bid site visit notes & photos added on 4/23.
Site visit is scheduled on Friday, 4/20 @ 1pm. Please let us know if you'd like to attend and need base access.
RFIs are due to ABBA Construction no later than Friday, 5/11 by 5pm.
Duration: 286 days
Scope: Geotechnical boring and full depth patching of taxiway asphalt surfaces in six (6) locations, including two (2) inch surface milling beyond edge of patching in accordance with details, as well as scarification and re-compaction of existing asphalt base. In one of six patching locations, work shall also include resetting of an existing storm inlet top (if required), as well as inspection and cleaning of associated storm structure and discharge piping. Note project execution shall be phased such that none of the four work regions described by RFP drawing Site 1, Sites 2 and 3, Sites 4 and 5, and Site 6 shall be executed simultaneously with any other region. No work shall begin on any site prior to completion of work on the previous site.

Login to view files
Register as a New Vendor.