NVZR 17-0101 Repair SOCCENT Roof & Interior Damage Bldg 1066; MacDill AFB, FloridaBid Due Date: Thursday , 04/26/2018 at 03:00 pm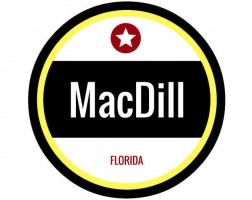 Amendment 01 (amend Statement of Work Section III.A.1.a.i.a/b/c/e, Section III.A.4.b.v, additionally the following pages of the drawing have been amended: A-401: Amended reference to design-build. A-501: Amended reference to design-build. Amended blocking. A-504: Amended structural drawings. E-405: Fire Symbols drawn in. E-402: Provide specific instruction to for handling of Network Cables. E-403: Edited/corrected Fixture Types in Bathroom.) added on 4/23.
Revised answer to RFI's, specifically concerning the wage determination added on 4/17.
Response to Pre-Bid RFI's added on 4/13.
Site visit notes added on 4/9.
SOW added on 4/2.
RFIs due to ABBA Construction, Inc. no later than 8am on Monday, 4/9.
Scope: Roofing & interior repairs to Building 1066.

Login to view files
Register as a New Vendor.