NVZR 17-0105 Repair Alert Facility Roof B1105; MacDill AFB, FloridaBid Due Date: Thursday , 04/19/2018 at 04:00 pm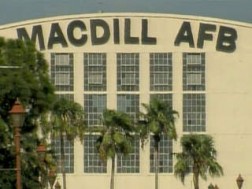 Amendment 01 added on 4/10. Please note revised proposal date.
Responses to RFIs added on 4/9.
Site visit photos added on 3/28.
Site visit is on Monday, 3/26 @ 11am. Please let us know if you would like to attend and need base access.
RFIs are due to ABBA Construction no later than 4/1 by 5pm.
Scope: Design/Build to include the replacement o fthe lower & upper roofs at Building 1105.

Login to view files
Register as a New Vendor.