Bid No: 18-43 St. Johns County Permit Center 1st Floor Renovation; St. Augustine, FLBid Due Date: Tuesday , 04/03/2018 at 03:00 pm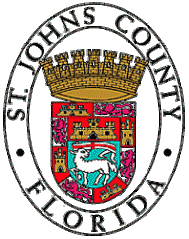 Addendum #2 (RFI responses and revised drawing E32) added on 4/2.
Addendum #1 (Bid date revised, RFI responses, Revised AD drawings) added on 3/15.
RFIs due to ABBA Construction no later than Thursday March 14 by 2pm.
Location: St. Johns County, Florida
Site visit will be held on Thursday, March 8th @ 3:30pm
Include completed Attachment D with your proposal.
Scope: Providing all labor, materials, equipment, transportation and any other required items to provide remodeling and renovation to the interior of the existing St. Johns County Permit Center building's first floor, north and south enclosed stair towers, and interior open stairway extending from the 1st floor up to the 3rd floor. The scope of work includes, but is not limited to, selective demolition, cabinets, doors and frames, aluminum-framed storefront, non-structural metal-framed gypsum board partitions, acoustical tile ceilings, interior finishes, signage, fire extinguishers and cabinets, mechanical, electrical, plumbing, communications, fire alarm, and fire protection. The project will be constructed in two (2) phases. The first phase will include the south half of the first floor. Once construction has been completed on the south half, and the Owner has vacated the north half, the second phase of construction will begin on the north half of the first floor.

Login to view files
Register as a New Vendor.