Construct the Secure Information Facility @ USF; Tampa, FLBid Due Date: Thursday , 01/25/2018 at 12:00 pm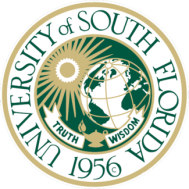 Final RFI responses added on 10/17.
RFI responses added on 10/17.
REMINDER: Pricing/Proposals due.
RFI responses added on 10/9.
Per bidder request there will be a site walk for all trades conducted Tuesday, October 10, 2017 at 2:30pm. Representatives are to meet at the ISA Atrium on the 2nd Floor. The ISA Building is located on USF Cherry Dr. off Leroy Collins Blvd. There is metered parking available in the USF Cherry Dr. parking lot in front of the ISA Building.
Site visit photos added on 10/3.
RFIs due to ABBA Construction, Inc. no later than Thursday, 10/5 by 3pm EST.
Site Visit: Monday, 10/2
Location: Tampa, Florida
Scope: Project consists of a cyber-security facility of approx 2,289 sq ft within the 7th floor of the ISA Building at USF. Project will have secuiry features that will be contained within the to-be build structure.

Login to view files
Register as a New Vendor.