SAFB RFP 17-31 Fire Suppression/Detection B700 - Scott AFB, ILBid Due Date: Friday , 09/15/2017 at 05:00 pm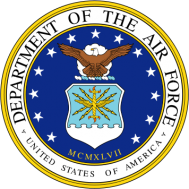 Amendment 03 (RFI responses) added on 9/14.
Amendment 02 states that a copy of the license/certification of the Fire Protection Engineer (FPE) must be included with estimate/proposal - NO ATTACHMENT added on 9/13.
Amendment 01 - Site visit change (NO ATTACHMENT).
RFIs due to ABBA no later than Tuesday, 9/12 by 12pm EST.
Location: Scott AFB, IL
Scope: Design-Build project to demolish, and subsequently install new versions of, the current suppression system, components, fire detection, and control panels in accordance with UFC and NFPA codes/regulations. Additionally, install a new HVAC system and abate any possible areas with asbestos.

Login to view files
Register as a New Vendor.