MAFB NVZR 16-0002 Repair Airfield MarkingsBid Due Date: Thursday , 06/22/2017 at 05:00 pm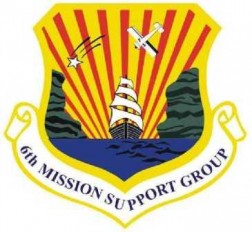 Amendment 02 added on 6/12.
A. Revised RFP drawings C-101, 104, 105, 107, 108 and 401 illustrating work no longer in scope.
B. Revised Scope of Work part 3, first paragraphs, to specifically obligate contractor to develop the final marking plan, as well as provide quantity limitation of existing marking removal and new marking placement to facilitate the RFP process.
C. Deleted runway work elements from Scope of Work para (3)(A)(1)(u)(xiii).
RFP ON HOLD until further notice.
Amendment 1 posted (Bid Date postponed and revised bid form) on 5/23.
*Pricing/Quotes to to ABBA no later than TUESDAY, 5/30 by 12pm.*
Corrected Wage Determination added (FL253).
Proposal Date Postponed. Pricing/Quotes are due to ABBA no later than THURSDAY, 5/25 by 3pm EST.
Wage Determination updated on 5/15 (FL212 dated 01/06/2017).
RFI responses added on 5/9.
Bids Due: Thursday 05/18/2017 by 12:00 noon
The contractor shall provide rubber removal services prior to remarking as instructed by the USG instruction drawing. The project limit of work is identified by the USG instruction drawing and is generally described as all airfield surfaces exclusive of Runway 04-22 asphalt surface between shoulders and PCC touchdowns, North Apron Taxiway, South Apron Parking Rows 52 thru 46, and South Apron closed pavements.

Login to view files
Register as a New Vendor.