Bid No. 17-05 General Aviation Complex; City of DeLandBid Due Date: Wednesday , 05/17/2017 at 03:00 pm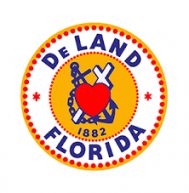 REMINDER: PRICING IS DUE TO ABBA TODAY, 5/17.
Addendum No. 2 added on 5/15.
*REMINDER: Pricing is due to ABBA no later than 5/17 by 3pm EST*
Addendum No. 1 added on 5/8.
An Addendum will be issued tomorrow (5/5) responding to RFIs. Bid date has been postponed. Pricing is due to ABBA NLT.
RFIs due to no later than Thursday, 5/4 by 12pm EST.
The following forms must be submitted with your quote:
Buy American Certificate
DBE Requirement
Bidders List
Subcontractor & Suppliers
Location: DeLand Municipal Airport
Scope:
The project generally consists of construction of a 6,000 square foot General Aviation Building and associated site improvements at the DeLand Municipal Airport. The site improvements include building demolition, earthwork, installation of utilities, access road and automobile parking lot, construction of a new aircraft apron, and rehabilitation of an existing aircraft pavement. Also included as additive alternates are construction of an aviation apron expansion and rehabilitation of an existing apron. The project will be bid as follows: Base Bid: General Aviation Complex (with related site improvements), Additive Alternate 1A: Existing Apron Rehab, Additive Alternate 1B: Apron Expansion, and Additive Alternate 1C: Fuel resistant Hot Mix Asphalt (HMA) Pavement.

Login to view files
Register as a New Vendor.