USPS E20083 HVAC Upgrades; Punta Gorda, FloridaBid Due Date: Friday , 05/12/2017 at 05:00 pm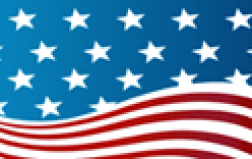 Site visit notes & photos added on 4/28.
RFIs due no later than Wednesday, 5/10 by 4pm EST.
Location: Punta Gorda, Florida
Subcontractors MUST return the following with the pricing:
Attahcment 19 - Basic Security Clearance
DBE Form
Subcontractors & Suppliers
Duration: 120 days
Scope:
1. Replace two existing packaged rooftop A/C units with new similar units.
2. Modify existing ductwork as indicated on the construction drawings.
3. Provide new HVAC system controls for 3 packaged rooftop A/C units and 6
variable air volume boxes.
4. Provide all electrical work associated with items above.

Login to view files
Register as a New Vendor.