W50S6Y-20-R-0002- Repair Lift Station- FANG Jacksonville, FL Bid Due Date: Thursday , 08/13/2020 at 12:00 pm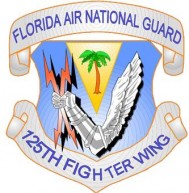 This project involves the complete overhaul of one pump lift station. At a minimum the following items will be replaced: submersible pumps, concrete slab and hatch, and control panel in accordance with the statement of work
Project location: 125th Fighter Wing FANG @ Jacksonville International Airport.
If you want to attend the pre-bid meeting it is on 08/07/20 at 10am. Complete the form 125FW Form 2 Updated and return it to us no later than Monday August 3rd by 12noon.
RFI's are due to ABBA by EOB Monday 08/10/2020.
Past performance is required; please complete the MATOC Subcontractor Consent form with your proposal.

Login to view files
Register as a New Vendor.