152005 Repair Vehicle Maintenance B4240; Camp Blanding, FLBid Due Date: Tuesday , 07/14/2020 at 03:00 pm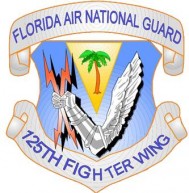 FINAL RFI's issued 07.07.20.
Amendment 2 extended the due date.
Due date extended to 07/06/2020; new wage determination added for Clay County dated 05/15/2020.
RFI's and Asbestos report uploaded 06.22.2020. Due date extended to 07/06/2020.
Renovate the restrooms and locker rooms, reconfigure storage and office areas, modernize administrative, breakroom, training, and vehicle maintenance bay areas, provide chain link fence with gate and shelf to divide the material control room, combine material control office and library to provide space for six workstations, paint entire interior, replace flooring throughout with tile that is impervious to oil, replace all ceiling grid, acoustical ceiling panels, HVAC supply and return air terminals, lighting fixtures and sundry, provide fall restraint system in one vehicle bay, service the overhead crane, replace the flat roof system with a standing seam metal roof system over the existing roof, seal all exterior block walls with elastomeric paint to prevent moisture intrusion, treat corrosion and paint all exterior canopies and replace all exterior windows and doors, including seals, weather stripping, and hardware.

Login to view files
Register as a New Vendor.