Dr. Joe Lee Smith Community CenterBid Due Date: Wednesday , 11/07/2018 at 04:30 pm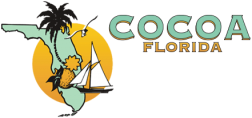 City of Cocoa is requesting Statements of Qualifications and Proposals from experienced design-build teams for the design and construction of the new Dr. Joe Lee Smith Community Center located at Washington Street, Cocoa, FL. The Design-Build firm shall be responsible for techincal expertise, professional services and all related activities for complete management of the project. This will require coordination with private utility companies, residents, permitting agencies, public utilities, and quality assurance for all work products and output. Construction progress must include schedules showing critical completion dates and organized execution of the work and methodology.

Login to view files
Register as a New Vendor.