NVZR 15-0074, Repair & Renovate Fuels Operations B1062; MacDill AFB, FLBid Due Date: Thursday , 07/26/2018 at 03:00 pm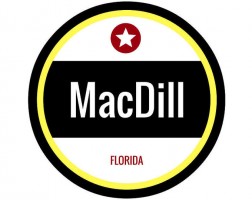 Amendment 01 (SOW, Due Date revised, 3052) added on 7/17.
Pre-bid RFI responses added on 7/13.
Site visit & Pre-bid meeting notes added on 7/11.
RFIs due to ABBA Construction no later than Tuesday, July 3 by 10am.
Site Visit: Tuesday, July 3 @ 11am. Please let us know if you would like to attend and need base access.
Location: MacDill AFB, Florida
Duration: 308 days
Scope: Interior and exterior remodeling of Building 1062. This facility operates seven (7) days a week and is a mission critical facility. Several offices and the Lab (Rm 100) operate on Saturdays and Sundays. All offerors are cautioned that the construction team is expected to spend an adequate amount of time at the facility prior to proposal submittal in order to fully assess the existing conditions to ensure that appropriate construction methods can be used to replicate the existing features in the proposed work.

Login to view files
Register as a New Vendor.