Project No. 214003: UTES Life Cycle Maintenance & Renovation; Avon Park, FLBid Due Date: Monday , 07/23/2018 at 03:00 pm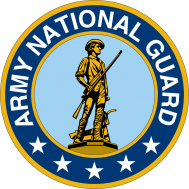 Addendum #1 - Outstanding RFI Responses added on 7/13.
Additional Addendum # 1 - Revised Drawings E1.2 & E 1.3 Revisions & Specification Section 28112 ZONED (DC LOOP) FIRE ALARM SYSTEM added on 7/13.
Due date changed & Addendum #1 added on 7/12.
Mandatory site visit is on Tuesday, 6/26 @ 10am
RFIs due to ABBA Construction, Inc. no later than Thursday, 7/5 by 5pm
Exhibit 5 (Bid Forms) must be submitted with your proposal/quote for licensed trades.
Duration: 120 construction days
Scope:
SMS Modified re-roof and demo
Exterior CMU to be pressure washed and resealed
Renovation of existing latrines
Painting
Interior clean and reseal floor & base tile and grout
Mechanical
Electrical
Fencing
Aluminum canopy system
Overhead coiling doors
Incorporate LEED Silver level

Login to view files
Register as a New Vendor.