NVZR 16-0128 Surf's Edge Electrical Repair Bldg 499; MacDill AFB, FloridaBid Due Date: Thursday , 07/12/2018 at 04:00 pm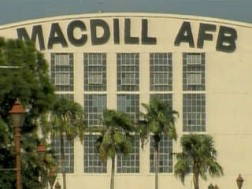 Pre-Bid RFI responses added on 6/19.
Site visit notes & photos added on 6/12.
Site Visit: Monday, June 4th @ 10am. Please let us know if you'd like to attend and need base access.
RFIs due to ABBA Construction no later than Tuesday, June 12 by 4pm.
Duration: 150 days for design & 67 days for contruction.
Scope: All work is to be done for building 499 Surf's Edge Club. Replace existing high voltage transformer and electrical service panel and disconnects. Replace existing fluorescent and incandescent light fixtures throughout facility with new LED lighting fixtures. Replace existing Fire Alarm System with new Combination Fire Alarm and Mass Notification System. Fire Alarm and Mass Notification shall connect to base wide fire alarm system and Mass Notification System. Provide proper clearance for electrical panels in mechanical room by removing existing boiler. Provide new location and install new boiler.

Login to view files
Register as a New Vendor.