FA282318R4005 Renovate Bldg. 18-C to SCIF/SAPF Standards; Eglin AFB, FloridaBid Due Date: Tuesday , 04/10/2018 at 05:00 pm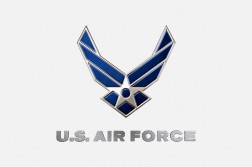 2nd RFI responses & Sanitary Line Drawings added on 4/3.
Amendment 02 (changes relating to Q&A's and extends due date) added on 3/22.
Amendment 01 (The purpose of this amendment is to incorporate FAR 52.228-1 / Bid Guarantee and to expand on FAR 52.208-9 / Mandatory Sources of Supply. Refer to pages 19 and 30 for additional information.) added on 3/9.
Approved door hardware brochure added on 3/2.
RFIs are due to ABBA Construction no later than Wednesday, 3/28 by 12pm
Location: Eglin AFB, Florida
Scope: Construct SCIF.

Login to view files
Register as a New Vendor.