W911RQ-17-R-9011 Roof & East End Walls for Bldg 468; Red River Army DepotBid Due Date: Monday , 10/09/2017 at 05:00 pm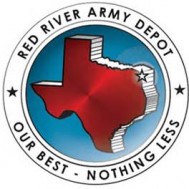 Amendment 01 added on 10/2.
Site visit & notes photos added.
RFIs due to ABBA no later than 9/25 by 10am EST
Site Visit is on 9/25 at 11am CST
Pricing/Estimates must be valid for 45 days after proposal due date.
Scope:
Design & Install permanent Fall Safety Horizontal Lifelines (Design Engineer for Horizontal Lifelines needs to be licensed in Texas)
Demolition
Prep for new roof
HVAC curbs
PVC Roof System
New Communications
Carpentry

Login to view files
Register as a New Vendor.