SAFB RFP 17-33 R&M Office Space, 618 AOC; B3189; Scott AFB, ILBid Due Date: Thursday , 09/21/2017 at 05:00 pm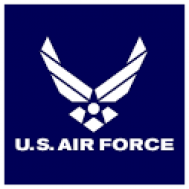 Amendment 02 added on 9/14.
RFIs due to ABBA Construction no later than Tuesday, 9/12 by 12pm EST.
Per RFP, "Any offer that expires prior to 31 Dec 2017 shall be rejected and not considered for award."
Location: Scott AFB, IL
Design/Build Scope: Work for Bldg 3189 includes repairing the facility's exterior closure, interior construction, mechanical, plumbing, HVAC, fire protection, electrical and communication systems to support the new operational function. Work will also address immediate sensitive compartmented information facility (SCIF), communications, security, and force protection requirements.

Login to view files
Register as a New Vendor.