RFP 17-17 Repair HVAC, CPO Bldg 50; Scott AFB, ILBid Due Date: Monday , 09/25/2017 at 05:00 pm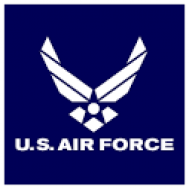 Amendment 08 & 09 added on 9/22.
Amendment 07 (Bid Date extended, Modificed SOW & RFI Log) added on 9/18.
Amendment 06 (Response to RFIs) added on 9/14.
Amendment 05 (Fire Protection Engineer (FPE) license/certification must be submitted with Proposal) added on 9/13 - NO ATTACHMENT.
Amendment 04 (Response to RFIs received prior to 8 Sept 2017) added on 9/13.
Amendment 03 (This is the amendment that extends the acceptance period to 31 Dec 17 NO ATTACHMENT) added on 9/6.
Amendment 02 (Offer Acceptance Period changed to 31 Dec 2017) added on 8/30.
Amendment 01 postponed bid date (no attachment).
Site Visit Photos added on 8/29.
RFIs are due to ABBA Construction no later than Tuesday, Sept. 5 by 12pm EST.
Estimates must be valid through 9/31/17.
Scope: HVAC repair, Design/Build conference room, office, and systems furniture space, coordnating interior architectural, mechanical, electrical & communication systems & selective floor to ceiling partition walls. Bathroom & kitchen fixtures, interior finishes, ceiling tiles, interior and exterior doors.

Login to view files
Register as a New Vendor.