RFP 17-27 Repair Electric Substation #6; Scott AFB, ILBid Due Date: Thursday , 09/14/2017 at 05:00 pm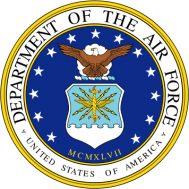 Amendment 07 (required FPE to certifiy design NO ATTACHMENT) & 08 added on 9/14.
Amendment 08 "Please note that all this changes is the need for a Fire Protection Engineer (FPE) to certify the design. Obviously that was not necessary for an electrical project like this. That is all that has changed."
Amendment 06 added on 9/13.
Amendment 05 added on 9/13.
Amendment 04 added on 9/1.
Amendment 03 (RFI response log) added on 8/29.
Amendment 02 added on 8/28.
Site Visit Photos added on 8/25.
Amendment 01 added on 8/24.
RFIs due to ABBA Construction no later than Thursday, 8/31 by 5pm.
Estimates must be valid thru 9/31/17.
Scope:
Design/Build
Replace existing eqiupment concrete pads
Increase distribution voltage for Substation 6
Underground circuits

Login to view files
Register as a New Vendor.